FREE EPIC Sub Account
Originate and administer your own genuine DiSC reports directly from the publisher's assessment platform! We make it easy and simple to get started with an EPIC Sub-Account. Just order the number of EPIC credits you need and the EPIC Sub-Account set-up for your organization is FREE!
Please schedule your EPIC demo now! You also click on the video below for an overview demo!
Your FREE EPIC sub-account will be fully operational within 4-6 hours of placing your order during regular business hours. We also include a FREE 30 minute virtual training session so you can quickly begin to administer DiSC assessments from your EPIC sub-account!
We will make sure you feel comfortable managing your own account and we are always here to answer any questions you may have!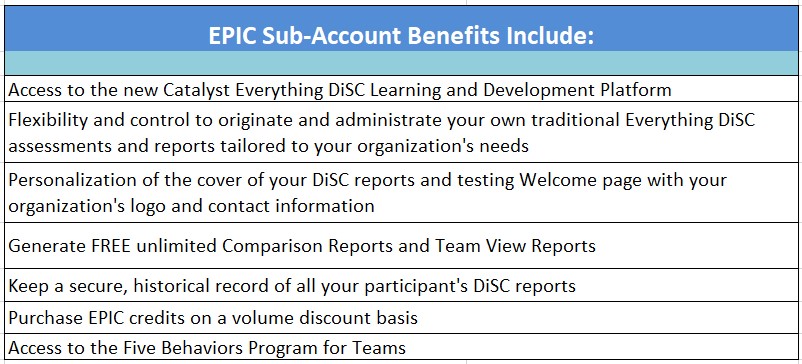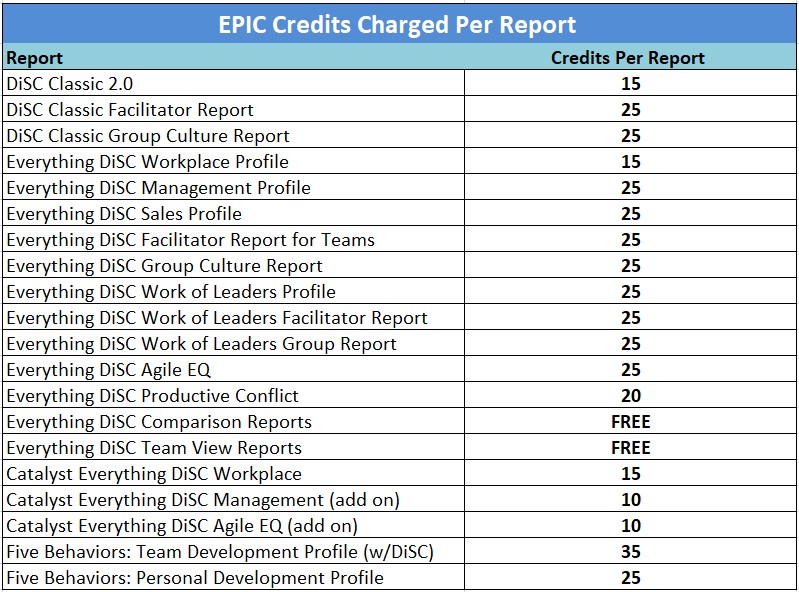 An EPIC (Electronic Profile Information Center) sub-account is perfect for organizations using 25 or more DiSC reports per year. It is also ideal for consultants and trainers who would like to have their own logo and contact information on the cover page of the reports to brand their services.
Please note that our EPIC sub-accounts are intended for United States and Canadian organizations only. For organizations outside of North America, please contact your local or regional DiSC provider for more information about EPIC sub-accounts.
Please contact us for more information. We look forward to assisting you!