Your Life's Path is an Authorized Distributor for Talent Smart, the publisher of the Emotional Intelligence Appraisal® instrument. The assessment will measure your Emotional Intelligence for Self-Awareness, Self-Management, Social Awareness and Relationship Management. The Emotional Intelligence Appraisal is used by more than half of Fortune 500 companies, all three branches of US government and organizations of all sizes from virtually every industry.
View Sample Report: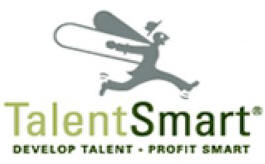 Increase your self-awareness and learn how to have more satisfying relationships!

The Emotional Intelligence Appraisal
®
from Talent Smart
will reveal your strengths and areas to improve. Take the assessment now and
view your results instantly!

Receive your own personalized strategies that you can apply in your personal and professional life. Retake the assessment again for free and see if your score improves!


The assessment consists of 28 questions and takes about 10 minutes to complete. After your place your order there is a link to the assessment from the receipt page.

We accept all international payments and your satisfaction is 100% guaranteed. The testing website is available 24 hours a day!

View Myers-Briggs Report
View TKI Conflict Report
View Strong Career Report