The Myers-Briggs Instrument has been used for over 70 years. It is the most trusted and widely used personality assessment in the world. Over 2 million MBTI assessments are administered each year in the U.S. alone! Knowing your personality type can help with career planning, improving your self-awareness and enriching your relationships. Find out your 4-letter type today and get started on an enlightened path of self-awareness!
View Sample Report: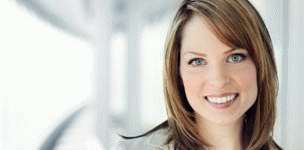 Are you an ESTJ? Or an INTP? Maybe an ENFJ?
The Myers-Briggs Type Indicator® is considered the gold standard in personality assessments and is used by many Fortune 500 companies. We offer the authentic Myers-Briggs assessment from CPP, Inc., the exclusive publisher of the MBTI instrument. The report you receive will help you better understand yourself and your type preferences.
This report offers excellent value for the price and includes an online interpretation. All international payments are accepted. Your satisfaction is 100% guaranteed!
We are proud to have hundreds of satisfied clients from around the world.
The assessment consists of 93 items. It takes about 20 minutes to complete and the online interpretation takes about 20 minutes. Just place your order and click from the receipt page to the assessment. You can view your report after the online interpretation!